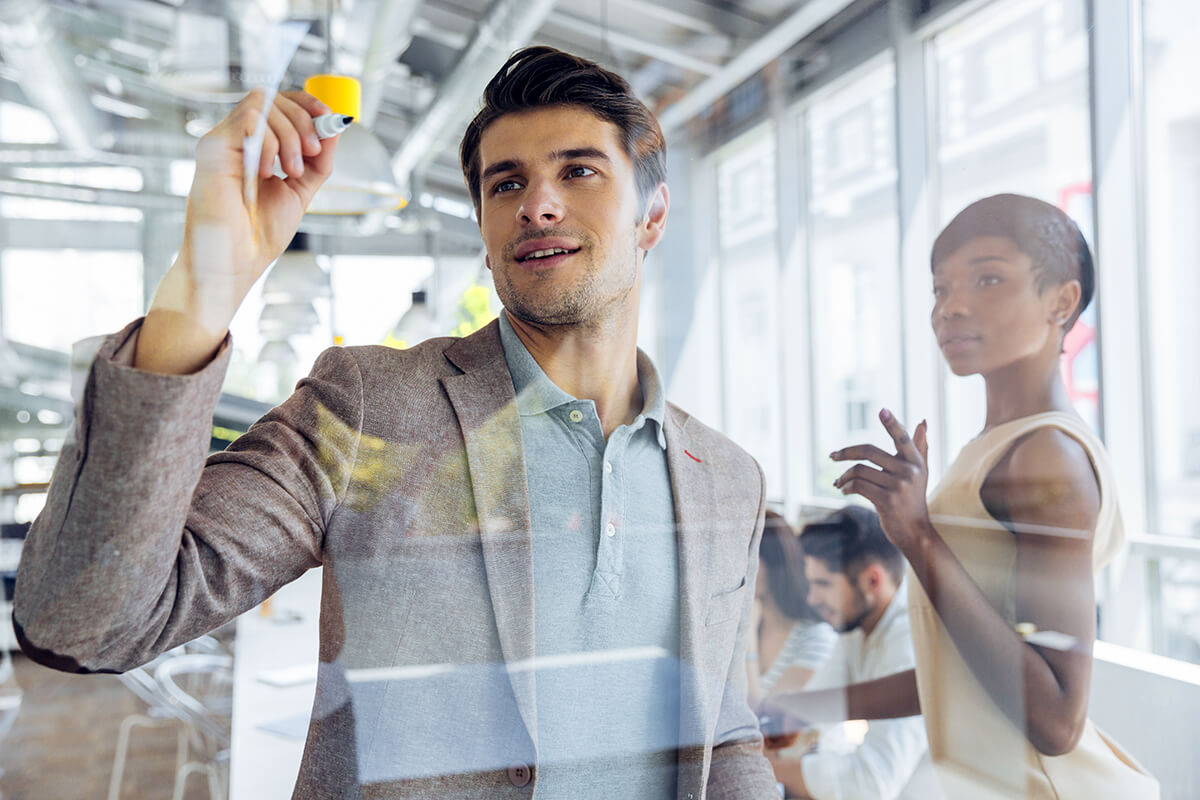 Ready to Rent? It's Time to Meet Safestan
Nov 9, 2017

admin


Landlords
Did you know the word "stan", as in "Pakistan" or "Afghanistan", means "the place of" or "the land of"? A safe stan, then, is a safe place, which is exactly what everyone is looking for when they're looking to find a new place to call home.
Where you live should, above everything, make you feel safe. It should be a refuge for you and anyone who lives or visits your home. Unfortunately, when you're looking for a new place to live, there's often a lot of guesswork involved. Typically, you just have to hope for the best and sign the papers, crossing your fingers that you'll end up with a fair landlord and those perfect neighbors you've been searching for.
But shouldn't this change?
Today, we review literally everything, like hotels and restaurants, schools and cars. Shouldn't there be a convenient place to review your landlord as well?
What Is Safestan?

Safestan is a new online resource that provides you with the information you need to find safety and reliability in the rental market. At the heart of Safestan is the understanding that everyone deserves a safe place to live and that, together, we can make sure everyone enjoys that right.
Safestan uses honest community reviews, specifically about landlords, to provide insight into properties, apartments, and homes that you are considering leasing. With more reviews and users being added to the Safestan community every day, we are creating an invaluable database that will change the way you rent, taking the guesswork out of potential properties, and helping you to feel confident when it comes time to sign contracts.
You can make a difference as Safestan easily puts the power of review in your hands, making it public for community members to see. Knowledge and education are, always, at the key to effective decision making.
Why Property Reviews Matter
When you review a property, you help others to gain valuable insight into what living there is really like. In fact, studies show that honest customer reviews, the kind that would be shared by word of mouth, is more trusted than any other form of advertising.
Great reviews reward responsible landlords, giving them more repeated business and leaving them with fewer vacancies. Poor reviews, on the other hand, inform prospective tenants about which properties and landlords are smart to be avoided. Either way, your reviewing your landlord makes a valuable contribution to the community we live in.
Some properties are run known via "bait and switch" advertising, using professional images and copy to paint a picture of what life would be like. Unfortunately, after the contract or lease is signed, the actual renter experience is dramatically different than the one they envisioned online, while reading the brochure, or even touring the property.
Smaller establishments, like duplexes or even single family homes for lease, may not have the budget for marketing, but they can do a great job convincing you that life in their property will be rosy, even if the reality is far from that pretty picture. It's easy to make a good impression once; it's harder to maintain that impression over the course of months or years.
Of course, there are those stellar properties that live up to the hype. These are the complexes and homes that really are as great as they look. While most renters are initially drawn to a property because of things like curb appeal, location and amenities, it oftentimes comes down to the management or landlord to determine overall satisfaction.
Reviews are an excellent way for you to give credit where credit is due, and also a powerful tool to reveal the truth about a property and the management that runs it. When you leave a review, whether positive or negative, for a landlord, you are helping potential renters see through smoke and mirrors. You even have the power to help landlords identify areas for improvement. By being honest in your reviews, you build a reliable and safe community for everyone to live in.
More and more people are learning that reviews are an important piece of information when it comes to decision making. And, when that decision is something that has the potential to affect your entire way of life, perhaps for years, it's more important than ever to get involved.
Of course, there's the interesting double-edged sword that most people encounter when deciding whether or not to leave a review. Positive reviews, unfortunately, are often left less often than the negative ones.
Why? Most researchers agree that negative experiences are emotionally charged – angry people are frustrated and want to be heard. Positive experiences, on the other hand, are often more subtle. When you experience something great, you typically spend time enjoying that experience, rather than wanting to rush quickly to your phone or computer to write about.
Have you had a positive experience with a landlord? Leave a review!
The more people in our communities that feel compelled – and know where – to leave reviews, whether positive or negative, the better off we'll all be.
Getting to Know Your Landlord
Your landlord or the management at the property you lease or rent has the ability to take an okay space and make it awesome, as well as taking an awesome space and making it miserable for you. Great landlords take care of you, making you feel safe and respected. Not so great landlords do the opposite.
Before agreeing to lease or rent a property, you should always make an effort to get to know your landlord. Are they somebody you trust? Somebody you feel will take care of you and your home?
Below are some ideas for getting to know the real side of your potential landlord, hopefully before any papers are signed.
Ask Around. Getting to know your landlord requires some digging, usually in the form of asking current tenants or former tenants about their experience. While this is an effective method, it's not always easy. Finding time to do this is not only challenging but finding people willing to talk honestly and openly is a whole other obstacle. If a property is great, tenants are usually happy to share. But, if a property isn't what it seems, they can be quieter, not wanting to upset a potentially angry or abusive landlord. Asking around also means that you have to have the courage and conviction to follow through, which for many people is outside of their comfort zone.
Tour Several Units. If you are looking at leasing within a larger complex, it's always a good idea to tour several units, not just one. Rather than just seeing the staged space they have prepared, looking at more than one can give you a better impression of whether or not the landlord is doing his or her job. If the manager is reluctant to show you several spaces, be wary.
See the Property at Different Times. Just as you want to see as many units or spaces as possible, seeing the property at different times of the day and on different days during the week can help you see what life is really like. Don't be afraid to drop by unexpectedly or drive by on "scouting" trips to get a sense for the environment and property. A great landlord keeps the property looking good all the time – and the people who live there should reflect that quality standard.
Read And Leave Reviews. Above all, read reviews. And read as many of them as possible. Oftentimes reviews are the only way to get honest insight into what a property, and its landlord, is really like. While it's true that more negative reviews are left than positive, that is changing as more people realize the benefit of leaving honest feedback for potential tenants. Of course, this valuable resource is only possible if people leave reviews! Give back to others by taking time to leave honest reviews for your past landlords, as well.
The Importance of Reviewing Your Landlord
Reviewing your landlord is one of the most helpful things you can do for your community. Not only does it arm potential tenants with the information they need to make smart decisions, but it also keeps your landlord accountable for their actions.
You can always be sure that reviews written and left on Safestan, whether positive or negative, won't be tampered with or altered. Safestan.com is a community site dedicated to helping everyone find a safe, secure and comfortable place to live.
When using safestan.com you can feel confident that your honest feedback will be left unchanged and available for other renters to see and use.
Reviewing your landlord will change the way people lease and rent properties and, most importantly, it will ensure that landlords are held responsible for their actions and, of course, that landlords are praised when praise is due.
Ready to review?
Join the community at safestan.com and help make renting a safe, enjoyable process for everyone.